ENHANCE YOUR KID'S IMAGINATION WITH THE BEST FORT BUILDING KIT!
This DIY Fort Building Kit For Kids lets them construct anything they please.
Our Magic Fort gives them a fun indoor activity that will keep them off their screens and entertain them for hours!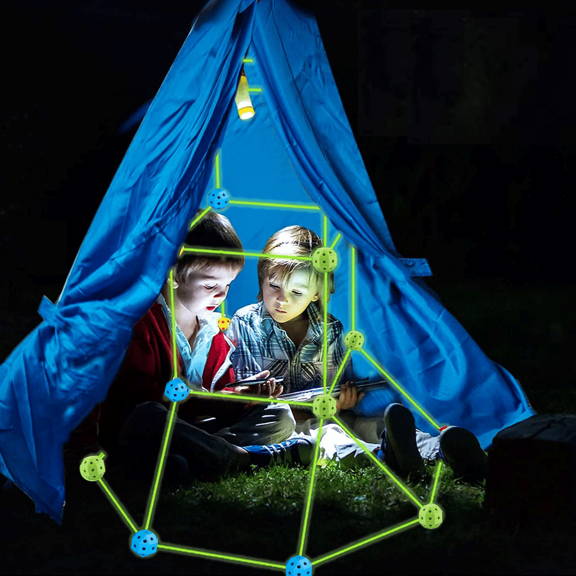 Let your child see their ideas come to life!
Specifications
Product Name: Magic Fort Building Kit For Kids [Indoor & Outdoor]
Suitable For: 2-3+ Years
Ball Colors: Red, Yellow, Blue & Green
Material: High Quality & Durable BPA-Free Plastic
Ball Diameter: 3.5cm
Sticks Length: 31cm
Tent Size: 146 cm * 120 cm
Net Weight: 40g
Product Category: Toys / Educational Toys
Package Contents
66 PCS Version: 21 Ball Connectors & 45 Fort Sticks
87 PCS Version : 36 Ball Connectors & 51 Fort Sticks
155 PCS Version: 55 Ball Connectors & 100 Fort Sticks
Tent x 1 (Extra)
Manual x 1
FAQ
Our Fort Building Kit is rated 5 star by our previous customers
⭐⭐⭐⭐⭐