Clean Anything With Our High Pressure Foam Gun!
Are you tired of using regular water pipes to clean your cars or pets?
Old methods are low in pressure and come with a lot of mess?
Well, our foam gun & soap dispenser is an ideal solution for all your cleaning needs from now on – whether you are planning to wash a car or a horse!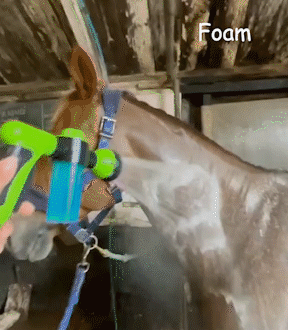 Ready to upgrade your washing skills, then?
Specifications
Product Name: Foam Gun For Car Wash [High Pressure Soap Dispenser]
Material: ABS plastic
Applications: Car washing, Pet bathing, Flower watering, Gardening and more
Spraying distance: 6 meters
Water outlets: 8
Length: 0.21 (m)
Item weight: 0.24 (kg)
Size: 150*210 mm
Package Contents
1 x Foam Gun For Car Wash [High Pressure Soap Dispenser]
FAQ
Our Foam Gun is rated 5 star by our previous customers
⭐⭐⭐⭐⭐